Omiga Programmable Servo Controller
 Setup | Create | Tune | Test | Log | Analyse | Report
Omiga Technology's fully configurable servo test controller.  This multipurpose system is designed to be highly configurable in both the software and the hardware in order to meet a wide range of requirements for hydraulic servo control systems.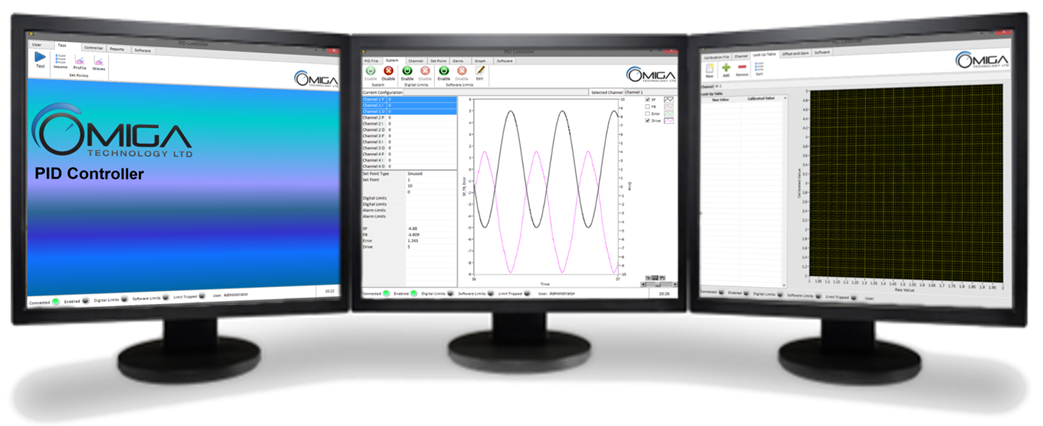 Proven Omiga servo control methodologies
Local touchscreen display
The controller incorporates proven PID and Cascaded Incremental technology to provide a configurable test controller for servo hydraulic and generic test systems that require synchronized multichannel control. The touch screen display allows standalone operation with USB interface for file transfer and network connection for operation via the PC application. Configurable analogue inputs allow additional channels for logging, digital I/O enables solenoids, limit switches to be added and multiple units linked for larger systems via ethernet.
The powerful software provides complex output profile and test sequence compilation with active profile alarm features. The combination of configurable hardware and powerful software interface make it an indispensable tool for a wide range of test requirements.